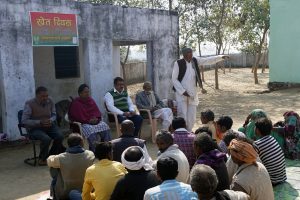 Tulsi Krishi Vigyan Kendra, Ganivan, Chitrakoot was established in 1992 by Deendayal Research Institute to achieve the long felt need for strengthening the transfer of appropriate technology to the farmers of the district.
On 10th May 1990, 160 acre of land was donated by Swami Bhagwananand Ji Maharaj of Sati Anusuia Ashram, Chitrakoot to Rashtra Rishi Nanaji Deshmukh, founder of Deendayal Research Institute. Of this land, the host institution has earmarked 50 acres of land to the KVK to serve as an instructional farm for seed production, demonstrations and crop cafeteria to serve as a practical training for the practising farmers and rural youths. As far as physical facilities are concerned, KVK has constructed administrative building and farmers hostel. In addition eight demonstration units have been established for imparting skill training to the farmers, farm women and rural youth.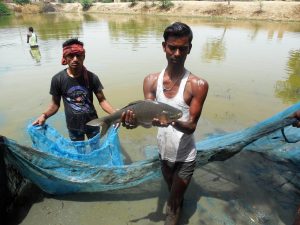 For achieving social, economical and agricultural sustainability, the KVK is actively engaged in a integrated management approach for crop husbandry, horticulture, animal husbandry and allied fields through vocational training, demonstration, Kisan Gosthies, field days for the farmers, farm women, rural youth and grass root level extension functionaries. KVK is also giving more emphasis on frequent interaction between scientists and farmers and between institutions and villages, farmers' participatory approach and farmer-to-farmer approach for dissemination of technologies.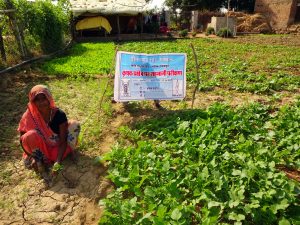 The Krishi Vigyan Kendra (KVK) is a grass root level institutions to impart training to farmers, farm women, rural youths; to conduct training of field level extension functionaries to upgrade their knowledge and skills; On Farm Testing and conducting Front Line Demonstrations on Oilseed, Pulse crops and other cereal crops. In addition to this, the KVK also provide the scientific feed back for further improvement and refinement to the research system.