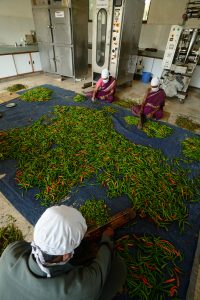 The problem of unemployment is the most serious problem in India today. There is unemployment in cities, towns and even in the villages. Unemployment can be defined as a state of 'worklessness' for a man fit and willing to work. They are willing to work but they cannot find any work. It is a condition of involuntary and not voluntary idleness. Some features of unemployment have been identified as follows:
(1) The incidence of unemployment is much higher in urban areas than in rural areas.
(2) Unemployment rates for women are higher than those of men.
(3) The incidence of unemployment among the educated classes is much higher than the overall unemployment percentages.
(4) There is greater unemployment in the agricultural sector than in industrial and other sectors.
Points 2 and 4 are directly related to rural unemployment. Rural unemployment is one of the burning problems that India faces. Its severity has increased in the period following the new economic reforms.
The remedial measures for reducing unemployment lay greater emphasis on the creation of opportunities for self employment, augmentation of productivity and the income levels of the 'working poor', and a shift in emphasis from the creation of 'relief work' employment to building durable productive assets in rural areas.
Deendayal Research Institute, Chitrakoot carried out an intensive study on unemployment problems and their solutions in the 500 villages under the Self-Reliance campaign started on 26th January 2002. There are many causes of unemployment that have been identified during the intensive village surveys, conducted in 2002-03, and designed interventions to resolve these issues.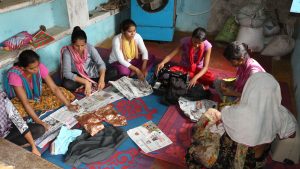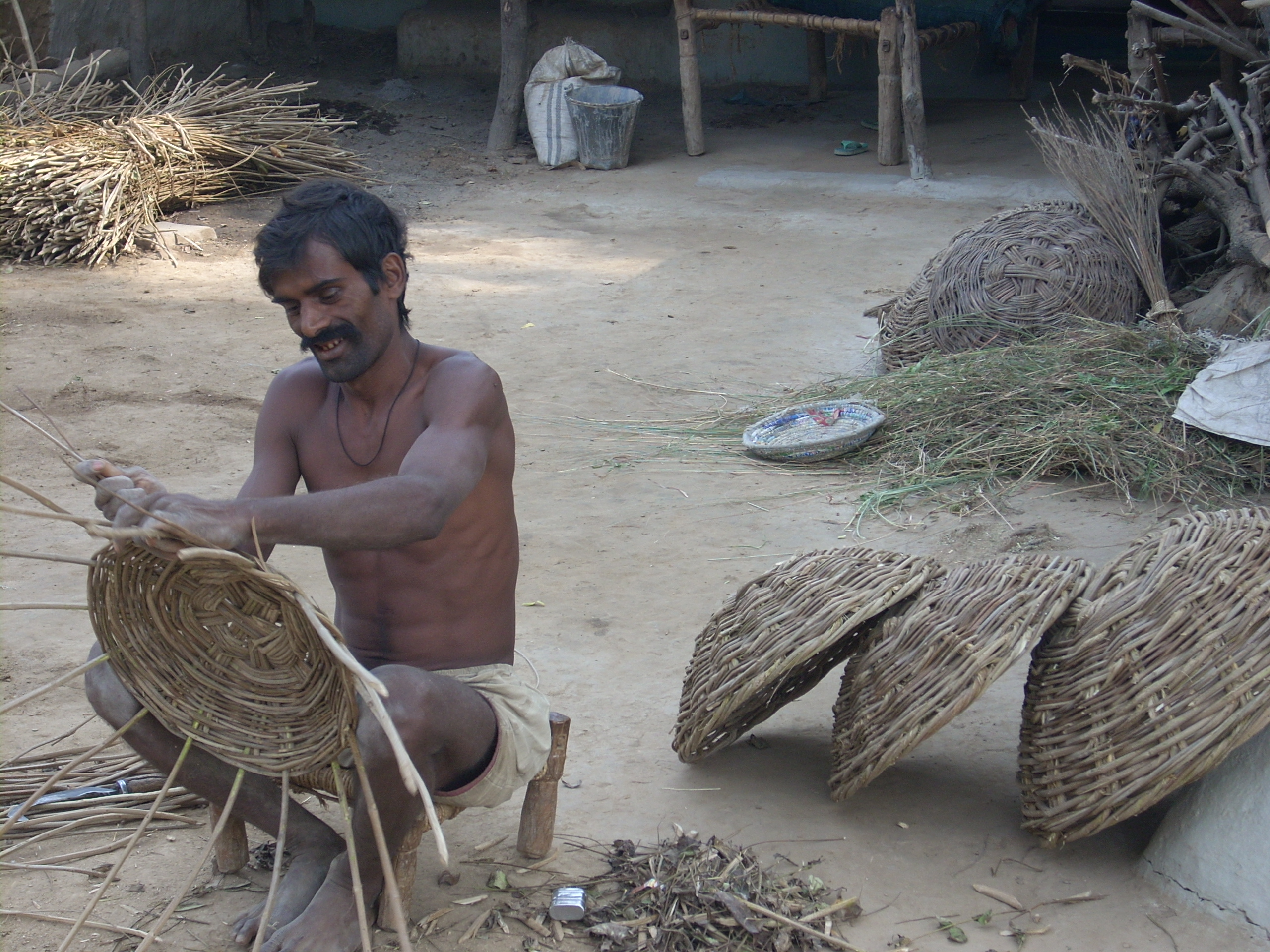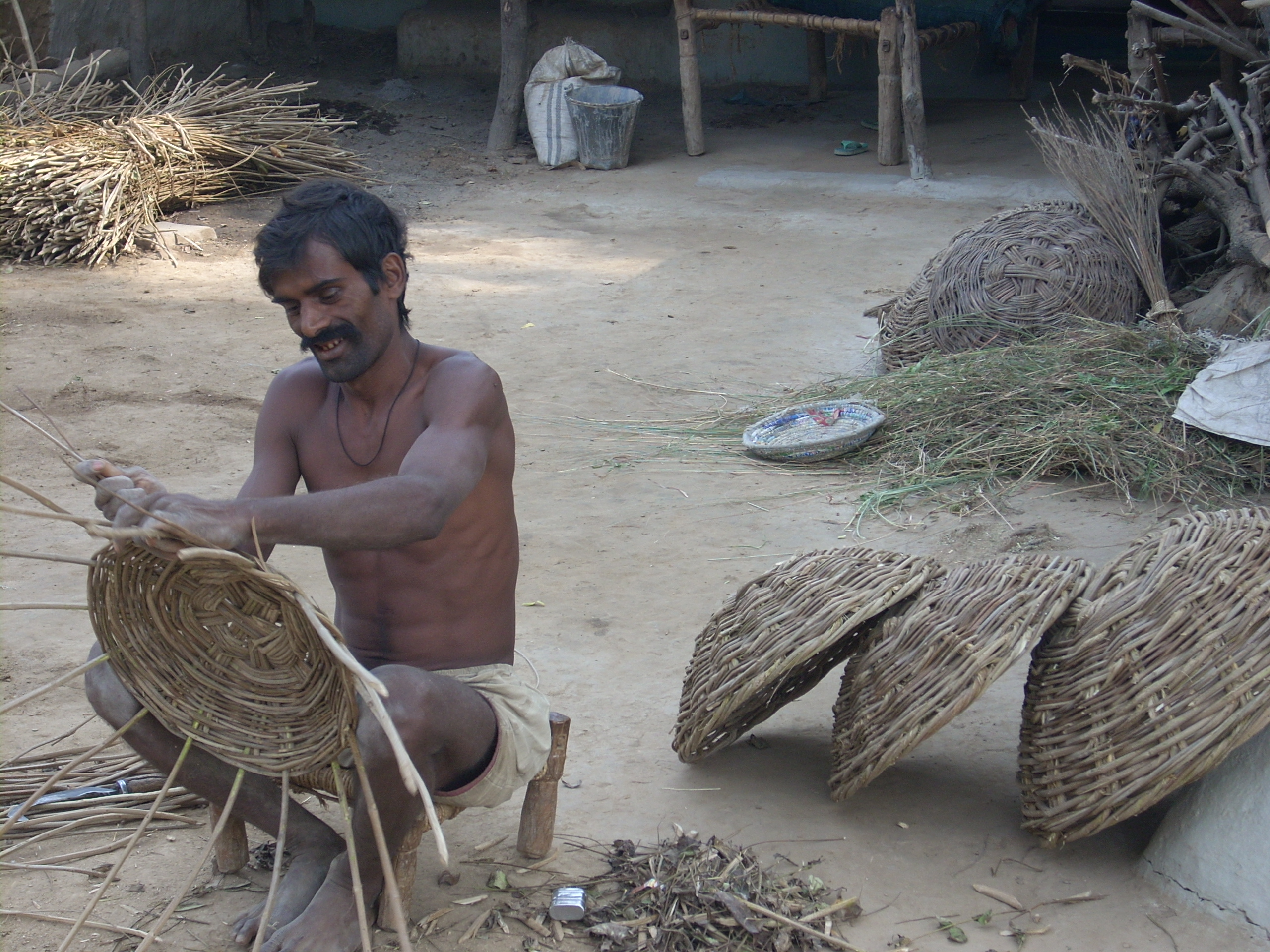 Interventions in the Self Reliance Campaign – Unemployment
| | | Intervention | Activity |
| --- | --- | --- | --- |
| 1 | Increase self employment | Promotion of Self employment of rural youth and women | Organising Unemployed Rural Youth/women Sammelan |
| | | | Exposure Visit to Udyamita Vidyapeeth |
| | | | Rural Entrepreneurship Development Program |
| | | | Identification of Trade and Trainees |
| 2 | Increase skill and knowledge of Villagers | Skill and Knowledge up-gradation for Entrepreneurship  | On Campus |
| | | | Computer |
| | | | Bakery |
| | | | Fruit and vegetable processing |
| | | | Wheat flour Making |
| | | | Mustard oil extraction |
| | | | Dalia Making |
| | | | Spice making |
| | | | Pulse Processing |
| | | | Mosaic Tiles Manufacture |
| | | | MCR tiles |
| | | | Paving Block |
| | | | Screen Printing |
| | | | Bamboo Craft |
| | | | Cutting and Tailoring |
| | | | Fabrication |
| | | | Welder |
| | | | Plumbing |
| | | | Electrician |
| | | | Sanitary Fitting |
| | | | ITI |
| | | | Computer Operator & Programming Assistant |
| | | | Desktop Publishing Operator |
| | | | Information Technology & Electronic System Maintenance |
| | | | Cutting/Sewing |
| | | | Photographer (Digital) |
| | | | Embroidery & Needle work |
| | | | Preservation of Fruits & Vegetable |
| | | | Mechanic Radio & Television |
| | | | Draughtsman (Mechanical) |
| | | | Plumber |
| | | | Mason (Building/construction) |
| | | | At Village |
| | | | Spices Making Course |
| | | | Agarbatti Making Course |
| | | | Bamboo Article Making |
| | | | Beautician Course |
| | | | Candle Making |
| | | | Cane & Bamboo Course |
| | | | Carpentry & Wood |
| | | | Cutting Tailoring |
| | | | Detergent Making |
| | | | Dyeing & Printing Course |
| | | | Fruits & Vegetable Processing |
| | | | Menhdi & Rangoli |
| | | | Motor Winding Course |
| | | | Welding & Fabrication |
| | | | Mobile Repairing |
| | | | Screen Printing |
| | | | Mosaic Tiles |
| | | | Paper Making |
| | | | Marketing Assistance Course |
| | | | Steel Furniture Manufacturing |
| | | | Fiber Fancy Articles |
| | | | Radio & TV repairing |
| | | | Pottery artisan |
| | | | Embroidery |
| | | | Book Binding |
| | | | Fancy Leather goods |
| | | | Woollen Hosiery |
| | | | Bee Keeping |
| | | | Dari Making |
| | | | Dona Pattal |
| | | | Confectionary & Sweet |
| | | | Ladies hair cutting |
| | | | Hair cutting (gents) |
| | | | Tat-Fatti making |
| | | | Motor driving |
| | | | Bag manufacturing |
| | | Skill and Knowledge up-gradation for Vocations | On Campus |
| | | | |
| | | | At Village |