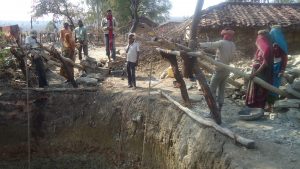 Societal ties in a community are formed through bonds that strengthen through interactions in communal activities. Strong social infrastructures create strong communities with resilience and the foundations for growth in both economic capital and social justice. These include Schools, Banks, Post Office, Sraddha Kendras, Public Playgrounds, Panchayat Buildings and hand pumps/wells.
Public amenities encourage people to form connections in their hamlets and neighbouring communities. A viable social infrastructure includes friendly small businesses, gathering places, community events, and both organized and informal activities.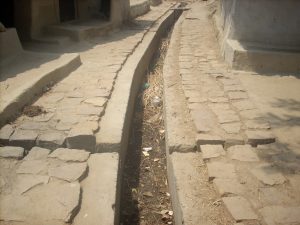 Communities with limited social infrastructure fare poorly during emergency situations. The lack of social bonds between residents decreases social support opportunities and leads to community members isolating themselves. Family-centered playground events and regular neighbourhood meets improve infrastructure and the community's potential for progress.
| | | Intervention | Activity |
| --- | --- | --- | --- |
| 1 | Utilisation of Public Amenities | Motivated to maintain | Shram Sadhna Based Work (people participatory work) |
| | | | Cleaning and Maintinance of Schools |
| | | | Cleaning and Maintenance of Panchayat Bhawan |
| | | | Cleaning and Maintenance of Hand pump/Well |
| | | | Cleaning and Maintenance of Religious Places |
| | | | Cleaning and Maintenance of Gramdarshan Board |
| | | | Cleaning and Maintenance of Information &news Board |
| | | | Cleaning and Maintenance of Place Direction Board |
| | | | Cleaning and Maintenance of Village Lane |
| | | | Cleaning and Maintenance of Anganbadi Building |
| | | | |
| | | | |
| | | | |