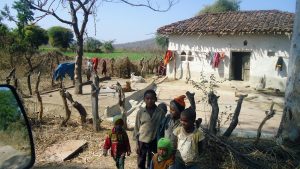 Ancient Indian civilizations laid great emphasis on cleanliness and hygiene. As far back as the Indus Valley Civilization, public and private sanitation were part of civic planning as seen in the ruins of Mohenjodaro. This no longer holds true. Today, the average Indian, in both the urban and rural population, has no sense of personal and public hygiene. In rural India, this leads to various common ailments and diseases. The open water bodies, ponds, hand pumps, wells create severe problems. Accumulation of dirty water cause several water-borne diseases and provide for rich breeding grounds for mosquitoes.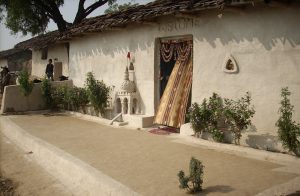 Cattle share villagers' living space and contribute to the profusion of flies and insects. Open drainage systems in the village are another cause of sanitation problem. The lack of demarcation of garbage dumps and open defection in public areas breed germs, worms and lead to major ailments, the most common being ringworm. Personal hygiene is no longer a primary concern of the villagers. Bacterial and viral diseases are common in the villagers. They are uninformed on basic food and hygiene issues. Stray cattle and pigs also pollute the village environment.
DRI has carried out some work for making the village clean and green.
| | | Intervention | Activity |
| --- | --- | --- | --- |
| 1 | Promotion of Clean and Green Village | Promotion of cordial atmosphere in village | Holding Rallies on having a 'neat & clean'village environment |
| | | | 'Neat & clean' household competitions |
| | | | Construction of low cost toilets |
| | | | Placement of dustbins in public areas |
| | | | Plantation of avenue trees along village roads |
| | | | Village level programmes at regular intervals in public areas. |
| | | | Motivational programmes for villagers for participation in keeping the village 'neat & clean'. |
| | | | Construction of soak pits and water drains |
| | | | Cultural and sports competitions |
| | | | Cleaning of drinking water bodies at regular intervals. |
| | | | Motivational speech of prominent person |
| | | | |
| | | | |
| | | | |